If you follow me on Twitter, you might have a seen a few Tweets from me about a bizarre shipping case that occurred on a recent eBay purchase.
I purchased the following card for $6.75 + $3.82 shipping:
For $3.82 shipping, I think we'd all expect a bubble mailer. I am someone who has ZERO issue with PWEs, especially if the auction has free or $1 shipping. It's expected.
By my $3.82 shipping charge got me a PWE.
Now, the card arrived just fine and in a top loader, but honestly, I felt robbed of $2. The seller didn't get what he wanted in the auction, so he made two extra bucks by undercutting the shipping.
Feeling a bit chapped, I reached out. Here is the full eBay message exchange: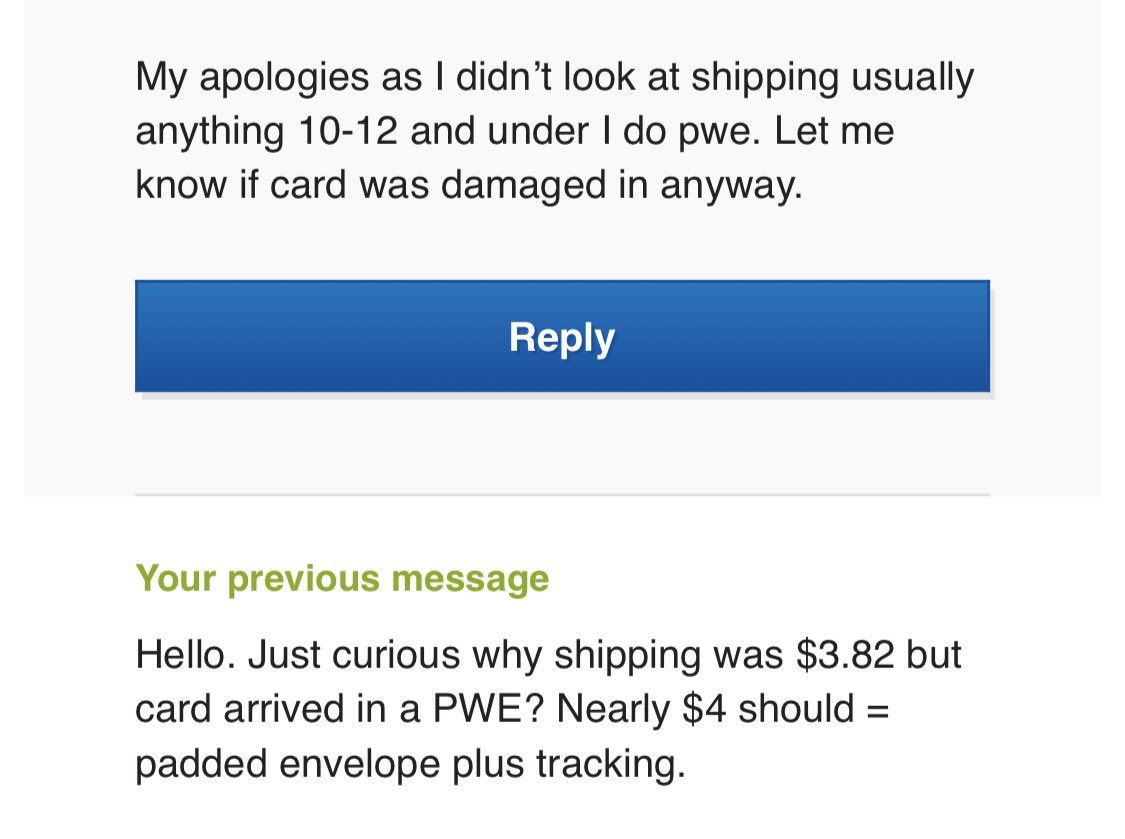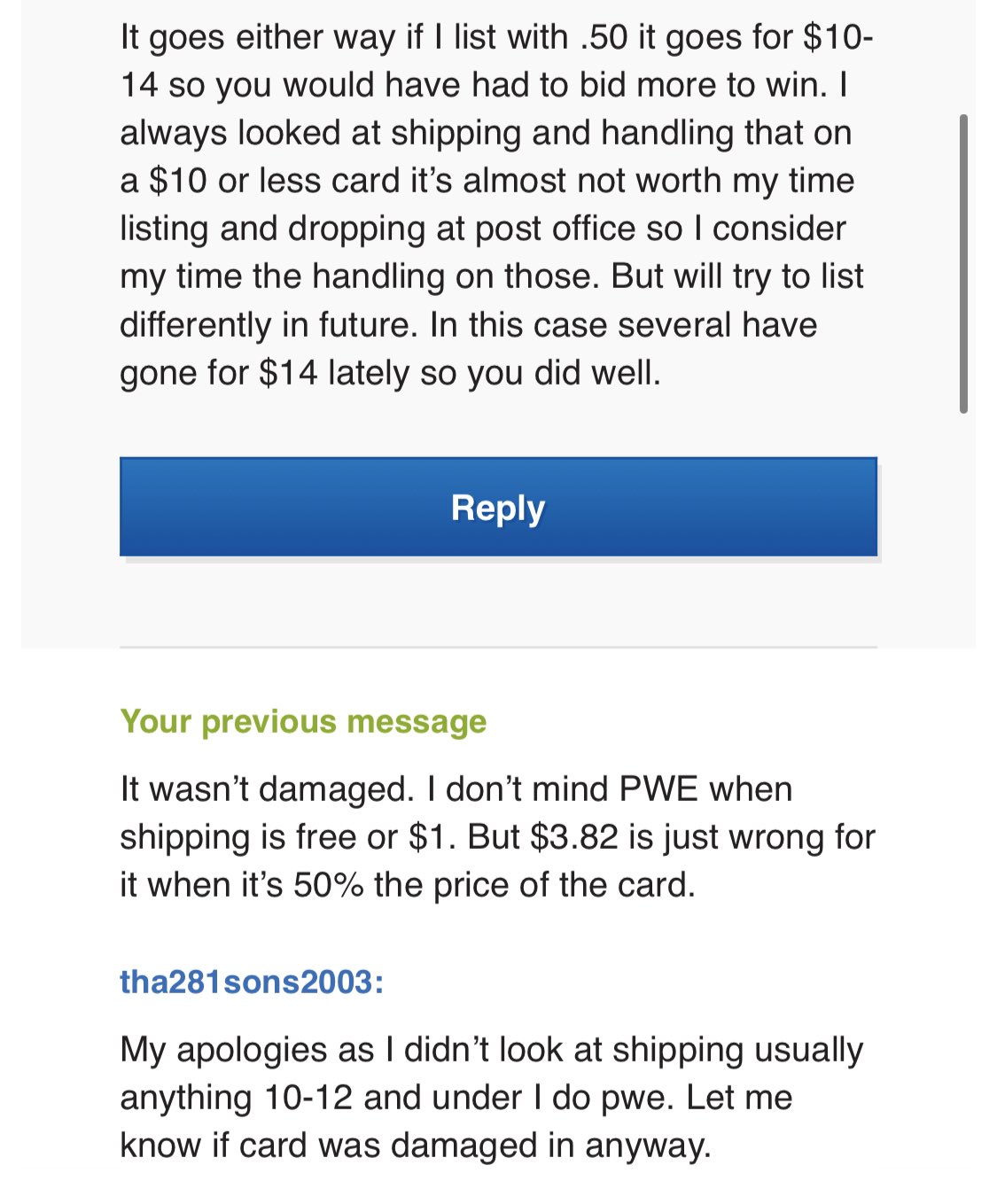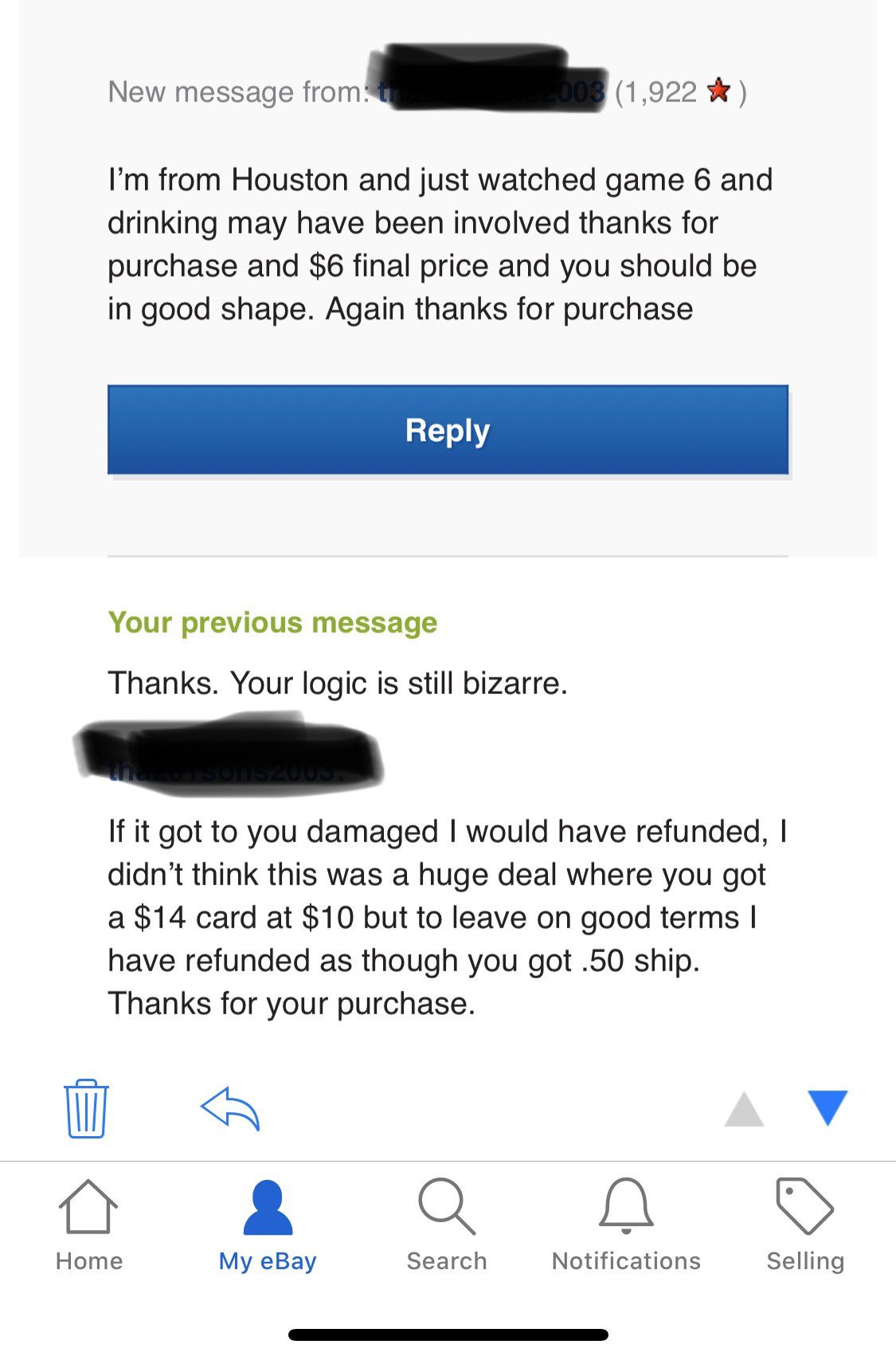 I apologize if that was a little tough to follow, so here is the breakdown:
1. I ask about the shipping, feeling like it should have been a bubble mailer.
2. Seller says he didn't look at the shipping, asks if card was damaged.
3. I say "no", but the cost still seems too high given what I paid.
4. Seller justifies his actions by saying I got a good deal on the card.
5. Since it didn't get to me damaged, he didn't think he needed to offer a refund. He finally gave a partial refund.
6. I said thank you and that his logic is bizarre.
7. He says he was drinking during Game 6 of the World Series.
Freakin' weird.
All in all, card arrived ok, I got a partial refund, and I got some good laughs and a bunch of Twitter followers out of it. I still think the seller was wrong and probably does this a bunch, knowing most buyers won't ever reach out about it.
eBay really is the land of bozos.